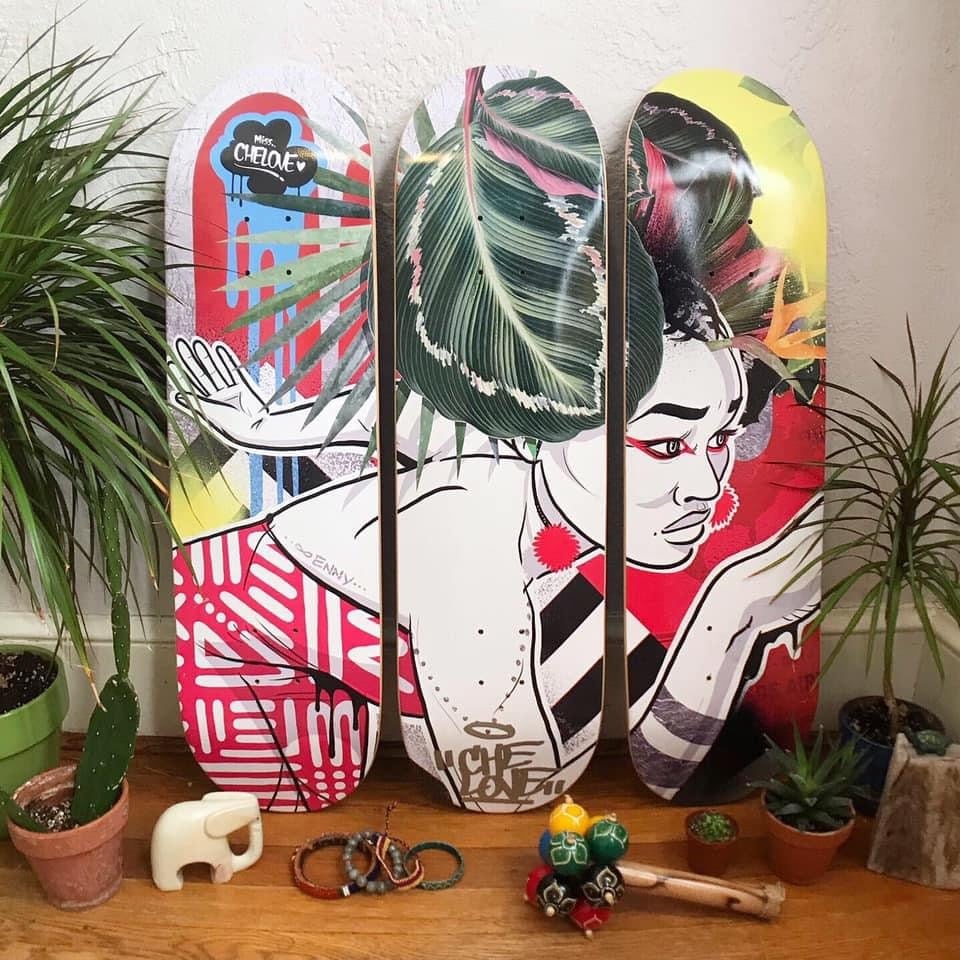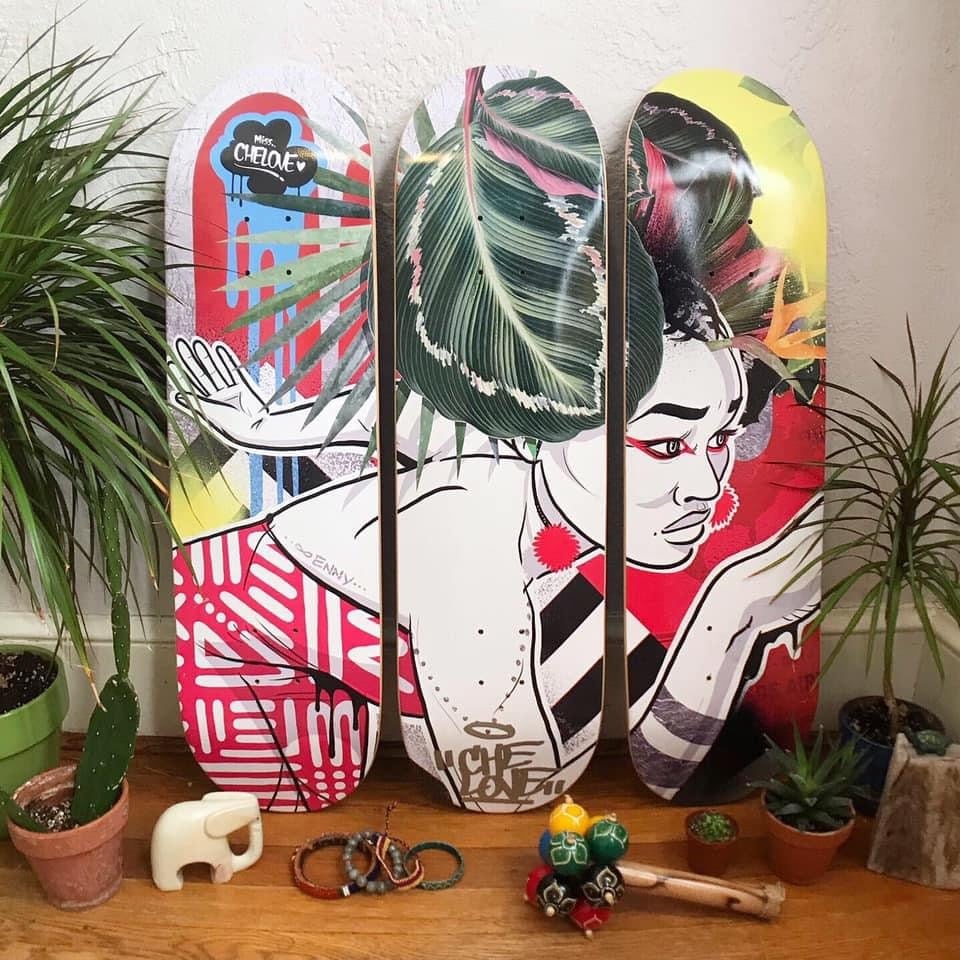 AMAZON LOVE LETTER SKATE DECK TRIPTYCH
by MISS CHELOVE
$450.00 / Coming Soon
[ Limited edition run of 10 ]
Amazon Love Letter artwork heat transferred to a set of three cold-pressed 7-ply Canadian maple decks, with custom hand painted embellishments and CHELOVE signature added. Sealed with 2 coats of semi-gloss varnish.
Intended to be wall mounted as a triptych with 3/4"-1" gap, or assemble into complete decks and get your roll on!
Cost: $450
SHIPPING:
● The cost of this item *does not* include shipping. After placing your order we will follow up with you to discuss the best postage rates to your location/hand-delivery if local in the DC metro area.
● Each set is customized, please allow up to 3 weeks for delivery.
Please email with any questions: shopchelove[at]chelove.com