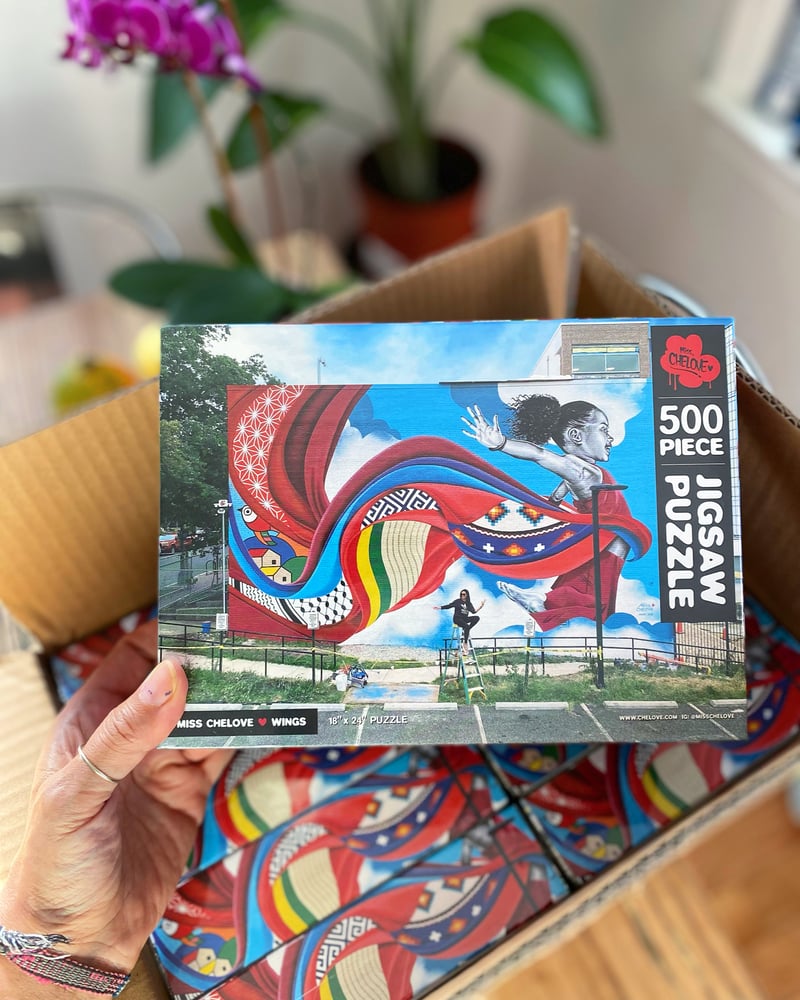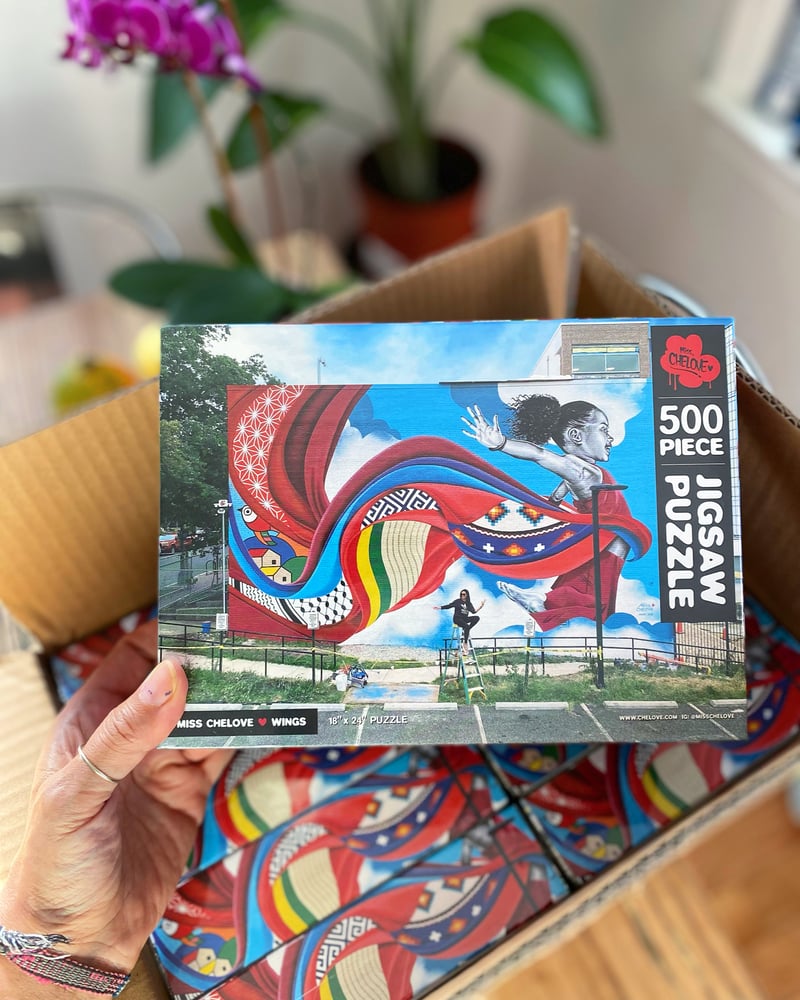 Wings - 500 Piece jigsaw puzzle
$45.00
Fresh new drop for hours of family/friend fun time: my favorite MISS CHELOVE mural from 2022 in a 500-piece puzzle!
Full color puzzle 18" x 24" once assembled.
Cost: $45
Delivery: USPS flat rate priority ($15)
Thanks for your support!
• Shipping via USPS Priority Mail flat rate to the continental US.
• Two puzzles will fit into one priority mailer. If you are ordering two or more puzzles we will contact you to adjust shipping fees.
• Please inquire for international shipping rates.